For the first time in its storied history, MSOP is going on Trial in the Courtroom of Public (Read Taxpayer) Opinion. Never before has there been an opportunity for those looking at MSOP from the outside in to get a glimpse of the INSIDE of MSOP. What is daily life there for these so-called "Worst of the Worst".
IF YOU ARE COMMITTED (PARDON PUN) to LEGALLY CLOSING MSOP OR REFORMING MSOP PLEASE CONSIDER MAKING A DONATION TO ASSIST ME.
Eight years of a Wrongful Conviction:
http://tomevenstadswrongfulconviction.blogspot.com/
in our State Prisons prepared me well for the experience I had at MSOP. My documentation is the most scathing Indictment of this "Program" yet to date. There is an old saying in the legal community: You can Indict a Ham Sandwich, and I'm Indicting the Minnesota Sex Offender Program (MSOP).
The abuse is so horrific at MSOP that even a former MSOP Team Member came forward as a whistle blower, and said, among other things that if he were on the other side of the cell bars at MSOP he would kill himself rather than try to cope with the FEAR BASED STRESS BOX:
https://dl.dropbox.com/u/24465959/babcock%20letter.msop.pdf
Regardless of what personal views you have about sex offenders, it is important to understand that under our Criminal "Justice" System, that every man at MSOP has served his time, and paid his debt to society via the Criminal Justice System as society has set the rules. I'm not remotely suggesting that the System got it right in many of these cases, but I'm simply pointing out a fact and one that many men at MSOP struggle with to understand. Should we care as the General Public? You better believe we should care.
This Failed Program is costing taxpayers $70 Million dollars a year and that number is rising by the day. We should also care not only because it is an unconstitutional waste of money and resources, but also because this Program PREVENTS MN from protecting its constituents via Best Practices utilization of the massive resources. Protect the many from the many--not the few from the few. We should care also because this is a slippery slope. America did this same thing to Japanese Americans in WWII. What group next? Well, what about Domestic Abusers or murderers. WHY just SO's?
For years I have posited that if MN is to have Civil Commitment as an option for Sex Offenders, then why not for Domestic Abusers? I have contacted numerous Organizations that purport to protect domestically abused women, and just like my GPS Proposal to T-Paw 10 years ago, my visionary thinking re Domestic Abusers has fallen on deaf ears, with predictable results--just like the preventable Dru Sjodin tragedy. How many more women need to be murdered before Minnesota explores this option? One? One hundred? Just how many???
Every year in this State, the number of women murdered by Domestic Abusers (Herein DA's) is much higher than by sex offenders, yet no Involuntary Civil Commitment Intervention has been legislated in MN. Why not? I'll tell you why Minnesota won't enact my Proposals in this area. It's because the State can portray sex offenders as "Them" and we, in the community as law abiding citizens are "Us".
Look at what Dean Janus wrote in 2004:
https://dl.dropbox.com/u/24465959/Janus%202004.pdf
The DA's are part of the "Us" segment of society. They are not the vilified, feared, lowly sex offenders, but are likely some of the people tasked with putting sex offenders behind bars. In other words, the DA's are everywhere in this society of ours, and another reason is that while its easy to get on board and hate all sex offenders, its hard to hate who we don't know, isn't it?
Often the public knows nothing about the numerous prior arrests for DA's with clear escalations of threats and increasing physical violence. That is not sexy enough (pardon the pun) for the media. No, we only hear about the DA's of Minnesota when yet another woman is murdered in this State. One domestic homicide is one too many. I'm way ahead of the curve on this issue...again.
The Domestic Abusers are often our respected community leaders and pillars of the Community. Is MN going to bring Petitions for CC against its police officers, lawyers, judges, teachers, and other mainstream members of society? No. Not even when the Risk to a vulnerable woman is so high that the women know they are going to be murdered yet the State does nothing to protect them in that terrifying situation.
I am Publicly renewing my calls to have as an Emergency Intervention Involuntary Civil Commitment for those men (or women in extremely rare cases) who have demonstrated a clear pattern of Domestic Violence, and I would generally limit it's use to Emergency Intervention in which the danger is excessive and violence highly likely without such emergency, and temporary State Intervention.
Use DA CC to intervene to LOCK UP temporarily and COUNSEL/TREAT men who are out of control, violent, and threatening whoever these cowards threaten. Many more lives would be saved with this use of DA CC vs SO CC. I am only aware of a few men at MSOP who have ever killed anyone. Those men are the exceptions, rather than the rule and the public must be safeguarded from them at all costs.
I am documenting the Witch Hunt which was the Pawlenty Administration's Response to the Dru Sjodin tragedy, which would have been easily prevented had Gov. Pawlenty and others in power in this State implemented this "sex offender"'s proposal early in 2003.
https://dl.dropbox.com/u/24465959/1.30.03%20GPS%20Letter0001.pdf
Now I will show you daily life in MSOP as an innocent Minnesota citizen caught up in the most terrifying and traumatizing situation humanly imaginable: The Nightmare of a State's most extreme abuse of its Police Power--Sentencing me to DEATH despite the fact that I had never committed a sex crime in my entire life.
High Stakes and a Big Fight.
I begin with my documentation of the Witch Hunt from inside MSOP via "Patient Request Forms". These are akin to prisoner request forms called "Kites" in the MN DOC. I had a lot of practice in 8 years of prison (for a "crime" which never happened) writing out Kites and sending them up the Chain-of-Command. That experience and practice paid off in spades in MSOP. I documented the insanity of daily life there. Check it out:
https://dl.dropbox.com/u/24465959/PRF0001.pdf
These are the earliest known surviving Patient Request Forms (Herein "PRF") that I was able to miraculously get out of MSOP in the first place! Let's look at what they say.
On June 22, 2006, one week into my MSOP experience I am asking the "Team" (MSOP-Speak for "Staff") to stop wasting my time by requesting my presence in their little "Operational Team"/"Op-Team" (MSOP-Speak for PUNISHMENT) Meetings regarding alleged violative behavior on my part due to:
1) Staff presenting inaccurate/false information to me during the Punishment Meeting(s);
2) Staff presuming any/all allegations against me as Gospel Truth, even when the allegations were patently false;
3) MSOP using Fabricating Charting (via DHS1035 Progress Notes that persons like myself on Judicial Hold Order Status (herein "Holds") are not even subject to under multiple MSOP Policies/Procedures) and Punishment to bolster the weak Post-Dru Sjodin cases that the Pawlenty Administration were pushing, and that apparently no County Attorney's Office in the State or the Minnesota Attorney General's Office had enough courage and/or morality to just tell T-Paw: NO. Not happening. They bowed to Political Pressure.
I told the "Team" to just talk amongst themselves in future Punishment Meetings, and then just tell me my Punishment afterwards since I had no say in the Process, and there was no Due Process. Due Process in Prison was established as the floor (cannot get lower) in Wolff v. McDonnell, and other seminal cases I studied while fighting my Wrongful Conviction up the State and Federal Court's Chain-of Command. MSOP was above the law and beyond the reaches of the United States Constitution. That was clear to me within a week at the MSOP.
On June 30, 2006 I requested information as to who I have to contact in MSOP to allow my CC Defense Attorney, Jill Clark, to be allowed physically onto my Unit for her to view and photograph the "Legal" phone. The Legal phone was out on the Unit right next to the Staff Bubble, where staff could (and would) engage the intercom and listen to/record all of the Respondent's end of all attorney-client calls. The phone was also at the junction of 3 hallways where hostages were routinely walking by and talking and conducting their business with staff at the same place as the "legal" phone on Unit. This was illegal and unconstitutional--the MSOP norm.
I also indicate in this Kite that MSOP staff had told me that the MSOP Patient "Advocate" Tony Hanten was the go-to guy regarding legal/constitutional issues, which Hanten correctly refuted in writing to me. MSOP's response from Unit Director (Herein "UD") Barb Heller: My attorney would have to contact MSOP Director John (Jack) Erskine.
Here are my next two Kites:
https://dl.dropbox.com/u/24465959/PRF0002.pdf
On July 1, 2006 I proposed AA/NA Meetings for Hostages/Residents. I'm stunned to learn that in this "Treatment Center" there is not even an Alcoholics Anonymous Meeting or a Narcotics Anonymous Meeting opportunity at the MSOP. Every MN prison has well-developed Programming in this area. MSOP doesn't even have a Big Book to look at. I volunteer to help MSOP deal with this issue, and I volunteer to lead meetings as I have done in the past. MSOP's response, tendered by "Behavioral Analyst" Luke Moulder is: "We are attempting to bring A.A. on campus. It is currently not yet available." I obtained resource materials on my own and led meetings at MSOP without any assistance from MSOP.
On July 8, 2006 I ask the Team who has put the false charting in my prohibited DHS 1035 Progress Notes relating to false allegations that I was being "loud" at the Med Window, and "loudly" refusing to take my Meds. "Social Worker" Kelly Meyer responds that "Chart reviews are allowed once per month. You can send your atty copies (8 (cents) per page) of chart when you do chart review. Atty can review chart in person, supervised by staff."
Here are my next two Kites:
https://dl.dropbox.com/u/24465959/PRF0003.pdf
On July 13, 2006 I requested 1) Current Chain-of Command information to the top at MSOP-St. Peter Site, as well as the C-o-C/Supervisory Structure at the Minnesota Department of Human Services (Herein DHS); 2) For such a list to be posted on Unit (as in Prisons) for other hostages to be able to review & use; and 3) The Procedure to obtain (even via subpoena) the audio recording of a phone call I made yesterday. Ms. Meyer responded that this Kite had been "Forwarded to Nancy Johnston on 7/13/06". I never received any response from then-Site Director Nancy Johnston. Johnston has been Promoted despite being a War Criminal: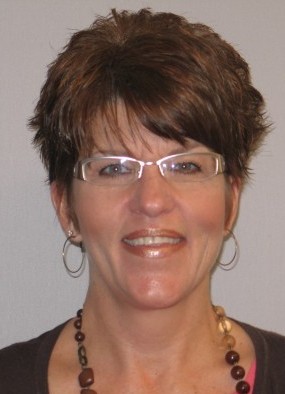 MSOP DIRECTOR NANCY JOHNSTON
Within a month at MSOP I could see I needed Chain-of-Command because the Team(s) at MSOP-STP were wantonly violating all the hostages' Constitutional Rights, were engaging in illegal, summary punishment, and the "Supervisors": Sex Offender/"Program Manager" Gary Grimm and "Site Director" Nancy Johnston were either ordering the abuses and violations themselves, following Orders from their superiors at DHS or, at a very minimum condoning these abuses and violations and not lifting a finger to even attempt to remedy them.
At no time did Grimm ever come out onto the Unit and meet with any of the people he was charged with overseeing by DHS, and he refused every request I ever made of him to meet with me to discuss these issues and remedy them. It was the same with Nancy Johnston. Grimm and Johnston were both physically present at MSOP-STP, but I never once saw either of them in person during my entire stay with the exceptions of my two "Hospital" Review Board Meetings in which Johnston attended. More on those meetings later.
The next Kite is also from 7/13/06, and this looks like the first time I sent multiple Kites on the same day. I will try to present all Kites in chronological order, even by time within same day.
In this July 13, 2006 Kite I request that staff reassess the appropriateness of another hostage's "Primary Resource Person (Herein "PRP"), as the hostage had a history of staff assault, and was telling staff he was "obsessed" with her. MSOP staff didn't recognize this as a potential problem. I "Respectfully" suggested a male PRP and informed the Team that if I witness any "Patient" attempt to sexually assault or harm any staff (or other hostage), that I would attempt to prevent such an action. UD Barb Heller's reply was: "Request Forms Should Be Used For Your Personal Issues" Request "Rejected".
My next two:
https://dl.dropbox.com/u/24465959/PRF0004.pdf
On July 17, 2006 I complained to the MSOP Clinical Director, Dr. Amanda Powers, to have her directly oversee the task of fixing broken toilet lids on the Unit. UD Heller had failed to resolve this simple issue for over a month, stating that there was a "Work Order" in. I state that Heller has "proven unwilling and/or unable to to handle for the entire month that I have been here: To fix the toilet seat lids that are broken. I intend to pursue this at the highest level of DHS & inform media that Pawlenty's 40 Million Dollars doesn't include fixing "Patient" toilets. P.S. How long would your "Work Order" you've talked about for a month take for a staff toilet problem?" Nancy Johnston responded: "I have been informed the toilet has been repaired."
This shows that Nancy Johnston was finally willing to have toilets repaired (and done same day) ONLY when I told the Clinical Director I would go to the media about this.
On July 22, 2006 I made complaint to Team MSOP Medical that my Health Concern Forms have not been addressed, answered or returned to me in the past two weeks, and that therefore I would not use them anymore. I told staff that I would use these Inmate Kites & if necessary, Team MSOP can forward them on to their Teammates. UD Heller responds that Medical concerns need to go on the appropriate form. MY Primary Nurse, Kim Bakker tells me that my "Doctor" (who sexually assaulted me the day I arrived at MSOP) Robert S. Bauer, is not even "on-site", and I suggest to "Nurse" Bakker that maybe that is because Bauer is not a real Doctor (at least my prior doctors had never sexually assaulted me), and that perhaps he is not "on-site" because MSOP is not actually a Hospital, but rather a "pseudo-"hospital".
My next two:
https://dl.dropbox.com/u/24465959/PRF0005.pdf
On July 23, 2006 I made my first written request of Grimm: Provide me with a list of documents MSOP received from DOC and the Hennepin County Attorney's Office (Herein "HCAO"). Grimm personally responds telling me to request Record Review at the Unit Level.
On July 24, 2006 I requested my "10 min. windows" that I had under my first illicit Treatment Plan (that I was not subject to as a Hold) be at specific times. I stated that by following the daily schedule I proposed that:"This should help clarify for various staff due to different info ea day since 1st Amend. Retaliation-"
UD Heller responds with: "Plan discontinued" At an "Informational" (MSOP-Speak for Non-Punishment) Op-Team I was informed by the Pexton 1N Team that my interpretation of the Procedures relating to Treatment Planning was correct, and that the Team's interpretation had been incorrect. The Team lifted my first violative Treatment Plan and assured and promised me that I would never be subject to another Treatment Plan as long as I was a Hold at MSOP.
My next two:
https://dl.dropbox.com/u/24465959/PRF0006.pdf
On July 26, 2006 I indicate to Grimm that the MSOP custom/practice of charging hostages $10 to receive a haircut is "outrageous". I tell Grimm and MSOP that $10 is 10% of the "Gate Fee" that DOC Prisoners leave with before being forced by the State to reside in this "Hospital".
In response Grimm claims that "persons providing hair cutting services are not paid by the State" and that I am to direct my questions to my UD. MSOP charged hostages Great Clips prices to obtain a haircut immediately following their prison terms for meeting with the Forensic Examiners determining their fate until the day they die and going to Court, etc.
My July 29, 2006 Kite is interesting. It marks the first time in writing on a Kite I ask help from Dr. Jennifer Service--the MSOP Forensic Medical Services Director. My request is: "for you to direct TEAM MSOP to allow me to provide record materials directly contradicting the fabricated information DHS/MSOP has from the DOC/HCAO/Court, i.e. Petition, etc. I believe you are in a position to as Forensic Med Dir to clearly know that I have Substantive Due Process Right to contradicting, rebuttal evidence relating to the false allegation that I am a Sexually Dangerous Person, SPP, etc., and MN Caselaw confirms that I am "Entitled" to provide such evidence to Team MSOP, the very people who make legal (forensic) determinations as to whether I meet Stat. criteria re: SDP/SPP schemes, and Treatment recommendations & other serious decisions re: my liberty. I have requested since 6-15-06 to provide and been refused."
I wanted to add exculpatory/mitigating materials to my MSOP records that all the Agencies trying to commit me refused to send to MSOP. Dr. Service failed to respond to this request or see that it was honored.
My next two:
https://dl.dropbox.com/u/24465959/PRF0007.pdf
On July 29, 2006 I reached beyond the physical campus at MSOP-STP and requested Dean Mooney, MSOP Director to: "direct MSOP-St. Peter staff at Pexton 1North to allow me to add contradictory, rebuttal evidence relating to the false information MSOP-St. Peter has been given from [*the Court], DOC/HCAO, such as Petition. SW Kelly Meyer, BA Luke Moulder, BA Zuelhke, Unit Dir. Heller, Clinical Director Johnston have all refused to allow me to add any exculpatory evidence from the RECORD proving that I have not committed sexual assaults, or other sexual-related allegations that are in MSOP-St. Peters custody & control. Recent MN caselaw confirms my suspicions I've voiced since my admission date of 6-15-06, that I have an absolute right to provide such materials to MSOP--the very people who will be submitting reports to my jury- a lone State employee in a black robe, and who are allowed to submit report(s) to same making forensic, legal analysis as to whether Proposed "Patients"/"Patients" meet statutory criteria for SDP/SPP schemes." MSOP Director Mooney failed/refused to respond or remedy.
Earlier the same day, July 29, 2006, I made a similar request to "Team MSOP" within MSOP-STP, and the response from UD Heller was: "Please request computer use in advance of scheduled time- Requests are reviewed in A.M. (8:30)"
Look at this request. It had nothing to do with using the law computer but everything to do with adding exculpatory and mitigating Record Data to try to offset the fabricated SDP/SPP CC case that the DOC and the HCAO had cooked up against me. I scanned these two documents in reverse time/chrono order in error.
My next two:
https://dl.dropbox.com/u/24465959/PRF0008.pdf
My last Kite from July dated July 31, 2006 has me asking UD Heller why there is an "Officer of the Day" (OD) in this "Hospital", and Heller correctly responded that there are no "Officers of the Day", but rather Supervisor on Duty (SOD). (You say tomato, I say tomato--semantics).
On August 2, 2006 I requested info on why Grimm hadn't responded to Kites over 10 days old, and also informed the Team that the Policy/Procedure Manual "is outdated, incomplete, and of no help in learning about MSOP Policy & Procedure. I have repeatedly requested, in writing, and verbally, for P.1.N. to have a Policy & Procedure Manual that is REASONABLY current, w/Table of Contents, chronological, etc. which there is not currently, nor available since my initial requests in late June 2006. I believe DHS/MSOP has a policy that covers this. "
Grimm responds: Each unit has a policy and procedure manual with the most current materials available for reference. The most recent index is dated 05-18-06. Grimm is so out of touch that he doesn't understand my request: I am not being provided anything like he is talking about. If any such Manual was on the Unit, staff were not allowing me to "reference" it.
My next two:
https://dl.dropbox.com/u/24465959/PRF0009.pdf
On August 2, 2006 I requested of MSOP-STP Site Director, (now MSOP Director) Nancy Johnston "to please forward the carbons you have for Dr. Service, Mr. Mooney & Mr. Erskine for responses to my issues raised which were not sent to you; 2) Please do not interfere with my utilization of chain-of-command by answering requests sent to others; 3) Please provide me w/MSOP/DHS (St. Peter) chain-of-command-I've requested this for over a month now & been refused; 4) Unable to comply w/a recommendation "to send all requests through violative 1st Amendment filter of "treatment team" when I'm not in treatment & have an absolute right to exhaust administrative remedy via going UP the chain-of-command, not DOWN, as you "recommend"; 5) You address my requests as "Patient requests" when I'm not in treatment nor committed, thus not a "Patient" per Ch. 253.B.02, "Definitions" Subd. 15; 6) Your refusal to allow me to provide exculpatory record materials is noted, and has nothing to do with a Data Challenge. Any further attempts to disconnect me from moving up the c-o-c will be viewed as intentional acts to prevent me from being able to exhaust and litigate."
I showed Nancy Johnston exactly where to look to see that I was not a "Patient", but rather a "Proposed Patient" under MN law, yet Nancy Johnston NEVER relented on this issue, electing rather to cause me severe emotional duress over constantly being called and referred to as a civilly committed Sexually Dangerous Person/Sexual Psychopathic Personality --a "Patient".
The next day, August 3, 2006 I requested my first record review.
My next two:
https://dl.dropbox.com/u/24465959/PRF0010.pdf
On August 3, 2006 I requested that Team provide me with a list of the sections, documents, etc. in my Clinical Chart (on Holds). UD Heller informs me I can make this list myself during my chart review.
On August 6, 2006 I asked UD Heller and Security Director Paula Johnson "for the video surveillance tapes to be made available for my attorney, Jill Clark to review, or obtain copies of (even under subpoena if necessary) from this A.M. 7:30 AM-9:00 AM Sun. Aug. 6, 2006, to prove S.C. Dahlgaard aggressively moved into my personal space & verbally abused me calling me "bizarre" and "Out of touch with reality." His fabricated report of my alleged threatening behavior is a cover for his attempts to threaten & intimidate me with aggressive posturing & flexing his body at me to try to intimidate me. He is obviously acting out over my atty's inadvertent mention of him in the draft of the Complaint (Lawsuit) SW Meyer copied without my knowledge or consent. Note: Dahlgaard admitted he's been chastised by his superiors & "peers" over his admitting my Petition biased him vs me. CC: Jill Clark"
My next two:
https://dl.dropbox.com/u/24465959/PRF0011.pdf
On August 6, 2006 I asked MSOP staff to bring the good ping pong paddles to the Ice Cream Social. An Ice Cream Social in this Abuse Factory. Classic MSOP.
On the same day I requested a gratis call to the MN Dep't of Human Rights, which SW Meyer Rejected. I also state: " S.C. Dahlgaard's aggressive posturing, verbal & psychological abuse (ie. "You're bizarre", "Your not in touch with reality", fabricating charting of threatening behavior and unit disruption is unacceptable and violative of my Patient Bill of Rights, Constitutional Rights, etc. SC Dahlgaard threatened me with punishment for following my PRP's advice to warn staff about potential consequences OTHER persons sent here could present to staff due to staff egregiously disrespecting persons in here, as S.C.'s Stead Roehring and Kris Dahlgaard have done. S.C. Dahlgaard is maltreating me & threatening me & I want to report it."
Part of my illicit Punishment the Team doles out to me is what is called a "Constructive Component" In this Prison-Hospital turned Madhouse, TEAM MSOP forces "patients" to write down that they violated "Behavior Expectations" whether they did or not. Under the constant coercion, intimidation, threats and follow through on their threats of more and more punishment, including USE OF PROTECTIVE ISOLATION AS PUNISHMENT, the "patients" capitulate and write their false confessions and promise they will not question their MSOP ABUSERS.
Here is the August 6, 2006 Constructive Component I tendered for TEAM MSOP:
https://dl.dropbox.com/u/24465959/8.6.06%20Constructive%20Component.pdf
My next two:
https://dl.dropbox.com/u/24465959/PRF0012.pdf
On August 7, 2006 I request of UD Heller: "for you to please inform Ms. Murphy and Mr. Roehring that I am entitled to brush my teeth and rinse my mouth with my mouthwash during "curfew". These two S.C.'s, who you have supervisory authority over are violating my Patient Bill of Rights by Maltreating me with a persistent pattern of intentional acts meant to cause me mental and/or emotional distress. To suggest that I'm in violation of curfew for practicing good oral hygiene is ludicrous." UD Heller replies: "You were asked to observe curfew-This is a reasonable request."
On August 9, 2006 I requested of Robert S. Bauer, MD: "to meet with you ASAP, please. You state in a report that I was "heavily involved" w/cocaine from 1988-1999-approx. 10 year period. I told you no such thing & I'm unaware of any such information anywhere. I would like to meet w/you ASAP to discuss where you claim to have received such input. I suspect that the County Attorney's office who claims to have no contact w/MSOP is involved w/this false information and/or it is in retaliation for your righteous indignation over my requesting Patient Bill of Rights info re: your work information that you falsely characterized as "demanding"--clearly you got the memo on that also--To fabricate "demanding" "aggressive" charting."
My next two:
https://dl.dropbox.com/u/24465959/PRF0013.pdf
On August 9, 2006 I inform BA Moulder that my 1st Amendments rights are being violated by Team telling me what "topics, thoughts, feelings etc. are acceptable to staff at Support Group. Nancy Johnston banned me from Support Group because I wanted to "seek problem solving to my problems as I see them (MSOP being the primary problem).
Later on August 9, 2006 I request "for TEAM to remove the sign stating that "Requests must be brief, to the point, and free of demands or they will not be accepted." This sign and its message is clearly violative of the Patient's Bill of Rights--See "Client Handbook w/DHS-2907F (SOS) Summary #s: "15) Answers to your questions and requests" [No Qualifiers] "17) Receive a written response if you ask for one." [No Qualifiers]"
This last Kite is significant in that it marks the first time (of Kites I have) in which the Team did not sign the PRF with a specific person's name, instead using Px 1N TEAM. This non-signature appears to be UD Heller's, but I am not certain of that. Signing Team rather than a specific persons name made it even more difficult to try to hold anyone personally accountable, and led to more abuses and violations by allowing staff to bow to Peer Pressure to be a "Team Player" against me and contributed to the Herd Mentality of abuse the "Patients".
My next two:
https://dl.dropbox.com/u/24465959/PRF0014.pdf
On August 9, 2006 I asked Team to let me stay on the Unit I was on or go to a different Unit in Pexton than where the Team wanted to send me: To a Unit where three "Patients" had threatened me with physical harm. SW Meyer's response: "What is your request?"
In my next Kite, prepared in response to Meyer's games, I spell it out to her again with my request: "to have continuing discussions re: my housing location as I prefer to remain in P.1.N., and am willing to be much less outspoken re: my legal battles & refrain from trying to directly help other holds. I understand I can help others by helping myself and allowing the Courts to hopefully make this process more just. I have a natural empathy & inclination to help others who are involved in this unjust process, but by reigning back on that & being more easygoing w/P.1.N line staff, I believe I can be a real positive, supportive person in P.1.N., and request a chance to prove this & stay here for duration of fight to freedom or commitment, Thanks, Tom" SW Meyer Rejected this request and informed me that "Team decision has been made."
MSOP forced me to move onto a dangerous Unit without the statutorily required 7-day Notice per the Patient Bill of Rights. MSOP insisted I was a Patient, so I figured I should be afforded the protections that the Patient Bill of Rights guarantees. After telling Team (Read Grimm/Johnston) that: "I do not feel safe moving to P.2.N., due to the threats made against me by Mr. Lindsay, Mr. Dority, and Mr. Folson, which I documented, told TEAM about, and even attempted to get TEAM to sign a multi-page letter documenting the threats of physical harm that I have received from Dority & Folson. All 3 of these "Patients" that threatened me are on 2N & I have NO issues regarding my safety at P.1.S., which is another admissions/overflow unit
in Pexton. It would be Deliberate Indifference and Reckless Endangerment to FORCE me to move to another admissions unit w/3 known threats when I could go to 1S w/No threats or remain here after Mr. Sweeden & I have had discussions regarding his threatening statements to me & I NO Longer view him as a threat."
Team FORCED me to move to the South Unit (TCU) and reside with the committed men there. MSOP has a longstanding custom/practice of deliberately placing their "Patients" or "Clients" in harms way with their living assignments, be in the Unit or the cell that you live in. Complaining does no good. No wonder there are frequent assaults that are well documented at the MSOP. Within the past few years there was a violent rape there and numerous assaults in these double-bunked cells. The DHS/MSOP refuses to listen to "Patient" Chris Krych who has pleaded for an end to double-bunking at MSOP:
http://chriskrych.blogspot.com/2011/03/stop-rape-in-mn-msop.html
My next two Kites:
https://dl.dropbox.com/u/24465959/PRF0015.pdf
On August 10, 2006 I informed the Team that there were 6 open beds in Pexton 1 North, and that the BA's claims that I had to move due to space concerns were not credible nor supported by the facts.
Later on August 10, 2006 I requested that MSOP replace my abusive, unethical and unprofessional "doctor" turned Prosecutor. Robert S. Bauer (the "doctor" who sexually assaulted me and wanted to continue the sexual assault by pleading with me to let him perform a Rectal Exam on me until I had to threaten to call my attorney to get him to desist with his depraved behavior) was retaliating against me and trying to shore up the State's non-existent Mental Prong of the SDP criteria. I state that Bauer's behavior/conduct is "Unacceptable".
I'm Formally (and Publicly) requesting Whistle-blower type protection by the State/Feds from The State/T-Paw & Co.! I have dire fears that I will be retaliated against again!