I initially had high hopes that dialogue could begin between myself and the Commissioner's office to address a number of issues relating to MSOP, to MSOP's licensure under the rubric of the State DHS, and myriad other issues relating to MSOP and to the SOCCTF. Unfortunately, after writing a letter, sending a few emails, and calling a few times, my efforts to offer an "Olive Branch" to the Department that was/is Responsible for my horric illegal & unconstitutional abuse, "care" and "treatment" at all "Levels of Care" at the MSOP was ignored.
Here is what
Anne Barry
(Pictured) said publicly about Nancy Johnston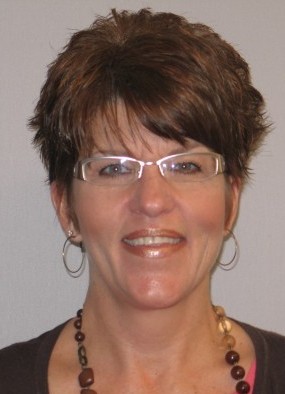 (Pictured here):
"She has been instrumental in shaping the organization during a time of rapid growth and change," Barry said.
"I am confident that Nancy's professional expertise and strong leadership will successfully guide MSOP into the future, helping us meet the challenges and opportunities ahead," Barry said.
Having said that, please read on...
There have been some disturbing and concerning developments to Report re: The MSOP:
1) After I informed the Current DHS Commissioner (Lucinda Jesson) a few weeks ago (after I was shocked to learn of Nancy Johnston's PROMOTION to MSOP Director) that then-MSOP St. Peter Site Director Nancy Johnston was DIRECTLY RESPONSIBLE for my abuse suffered there (Including Prohibited Use of (Intentionally Fabricated "Clinical Charting" I wasn't subject to (or DHS 1035 Progress Notes); Use of Treatment Plans I wasn't subject to; Refusal to allow me (LEGAL) legal calls--Nancy made it clear to me I would never have a private, confidential phone calls with my civil commitment attorneys--My Constitutional Right; Extreme Abuse, Maltreatment and Neglect by the Staff she was responsible for, Constant illegal, unconstitutional Summary Punishment, Use of Protective Isolation, 4 STAFF PHYSICAL AND/OR SEXUAL ASSAULTS, ILLEGAL, UNCONSTITUTIONAL SEIZURE OF ALL OF MY LEGAL MATERIALS--MY ENTIRE DEFENSE, IN VIOLATION OF THE LAW AND THE CONSTITUTION) during my Illegal and Unconstitutional tenure at the MSOP, and respectfully suggesting that Nancy Johnston be transferred to a different position OUTSIDE OF MSOP, WHERE SHE HAS NO AUTHORITY TO SUPERVISE ANYONE), the Commissioner apparently has Authorized and/or Approved Ms. Johnston to PRESENT to the Task Force about MSOP "Re-Integration" and;
2) A DHS Legal Staff member at the initial Task Force Meeting indicated to me that the current Deputy DHS Commissioner, Anne Barry, had no involvement with MSOP/DHS Chain-of-Command from 2006-2008. I don't believe that representation (if I heard it accurately, which may not be the case) is accurate in that Deputy Barry was Chief Compliance Officer (or similar) during the relevant timeframes of my illegal/unconstitutional captivity in the MSOP. She was apparently Responsible for Legal, Ethics, Licensing, etc. if I understand her previous role with DHS correctly.
If I am correct in my understanding, and Deputy Barry was in the MSOP/DHS Chain-of-Command, then it would seem reasonable to conclude that Ms. Barry was well aware of my complaints and pleas for help that I made to Jerry Kerber, Julie Reger, Jack Erskine, Cal Ludeman and numerous others including likely Deputy Barry herself personally.
This is disappointing, as this suggests very strongly to me that despite the pressure on MSOP/DHS from the Federal Judiciary, that it is business as usual within the Senior Administration at the MSOP, and that DHS is failing to take Corrective Action as a State Agency to remove employees who have violated MSOP Procedure, State & Federal Law, the Minnesota Constitution and the US Constitution. daily for years intentionally--not to mention the CLEAR MESSAGE SENT AND RECEIVED BY THE PATIENTS MS. JOHNSTON HAS TORMENTED FOR YEARS. BUSINESS AS USUAL. Failure to adequately train and supervise at MSOP. When and where have we heard this before???
I was hoping real change and true leadership was coming to DHS or already here. These developments are going to go down hard with the hostages. It would help if DHS would cheerfully and voluntarily provide me the DHS Chain-of Command for 2006-2008. It will magically appear in Discovery. DHS claims, in writing, even now to have NO hard copy, NO electronic copy...NO COPY ANYWHERE of their own EMPLOYEES FOR THE YEARS 2006-2008. This blatant fib leads me to conclude that DHS is "hiding" their employee directories from me because they do not want me to "discover"
1) Staff witnesses (Current and/or Ex-MSOP/DHS staff/officials) to my abuse/Whistleblowers;
2) More potential Defendants, especially names and titles of DHS staff/officials.
Commissioner Jesson's office states they have no disposition yet on one of my Complaints/Reports to DHS over 5 years after I made the Complaint/Report. It is crystal clear to me that the MSOP, the use of CC on sex offenders here in MN, and the prosecutors, "experts", and the State and Federal Judiciary need to be investigated around these issues. Hopefully the federal and state benches have huddled and are remedying.
It might take the President of The United States to send the message to MN the Law matters and the Constitution matters--to the actual sex offenders, like Grimm, and the innocent men in this State, like me, a falsely labeled "sex offender" within a legal system in which there is absolutely no corroboration (Read: EVIDENCE) required BY STATUTE beyond the alleged "victim's" WORDS. FALSE ACCUSATION, He-said, She-said, Wrongful Conviction, then the MSOP.
SPEAKING OF THE FEDERAL JUDICIARY, WHY WASN'T THE ISSUE OF CONDITIONS OF CONFINEMENT ORDERED INVESTIGATED AND REMEDIED BY THE FEDERAL JUDGE OVERSEEING THE KARSJENS CASE? It was Briefed below and is the single most CENTRAL ISSUE AT MSOP and CENTRAL TO GETTING "Clients" SUFFICIENTLY "Treated" for discharge.
UNTIL CONDITIONS OF CONFINEMENT AT MSOP IMPROVE, IT WILL CONTINUE TO BE VERY DIFFICULT, IF NOT IMPOSSIBLE FOR ANYONE TO SUCCESSFULLY COMPLETE THIS EVER CHANGING, NON-COMPLETABLE "TREATMENT" PROGRAM. As long as DHS allows Gary Grimm and Nancy Johnston to remain in power at MSOP, DHS will never have credibility with the "patients", and until the hostages believe there is real change happening and true leadership in place, the problems will persist. What a shame.